Submissions are temporarily closed, and are hoped to be sought again in 2014!!!
Issue IX IS OUT NOW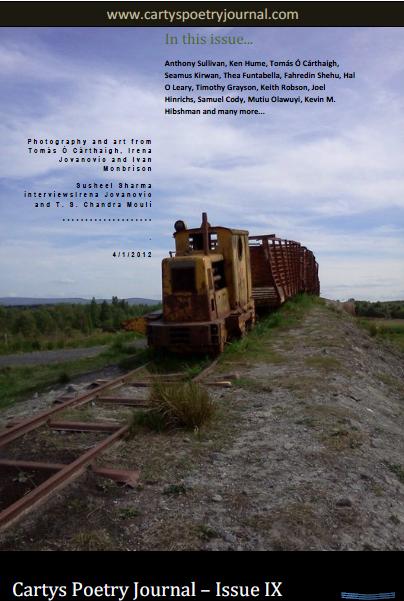 ::: While online, LIKE our Facebook page!!! :::
We have the fantastic problem of too many submissions, and the current issue is now busting the 50 page mark – and that is with material being held forward for Issue X.
We thank our readers and submitters for bearing with us while we got this issue together, held up by a combination of late submissions, a family berevement (another!!!), and work, tempered with a little bit of lazyness on my part!!!
Tomás Ó Cárthaigh, Editor
Carty's Poetry Journal